A Message from the Bazaar Operational Team...

OMOM's Annual Bazaar is a celebration of the rich legacy of Creole Food and Zydeco Music brought to Houston by our early founders in the late 1920s. This 2-day event will help us raise money for our Church Pew Renovation Project. Our goal is to have a 100% donated bazaar to maximize profits. Our community is committed to making this event a huge success and we are counting on you to help. By taking advantage of any one of the following donation opportunities , you would be making a tax-deductible contribution in honor of your family or business.
Review the list for opportunities to support... (Open List)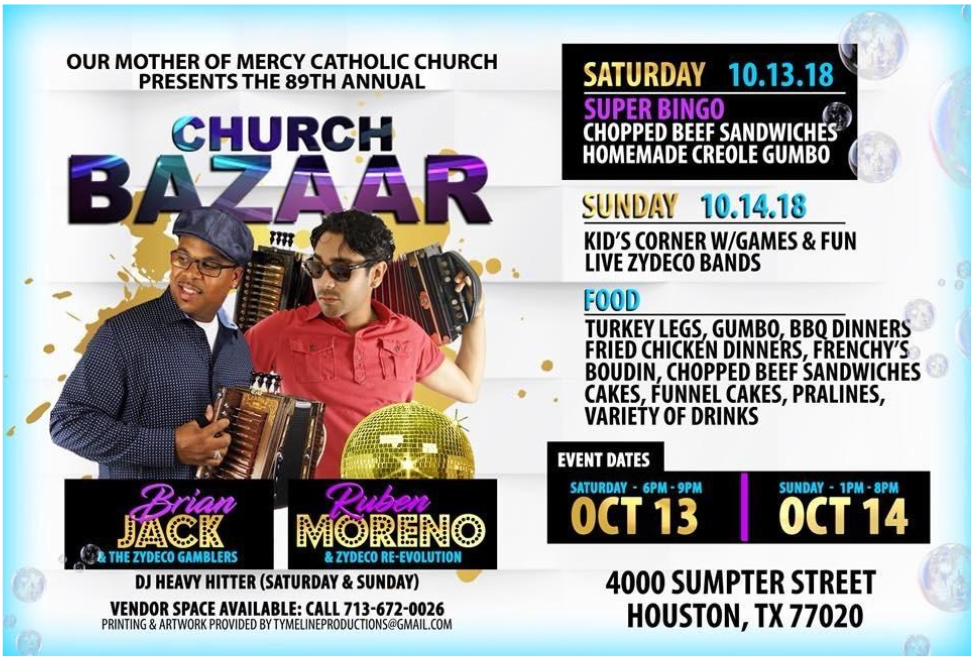 WELCOME
Newcomers, Visitors,& Parishioners
The Pastor, deacons, and ministries of Our Mother of Mercy Parish welcome you. If you would like more information about entering more fully into our Parish life and ministry, we ask that you contact the Parish Office (713) 672-0026. We are open Monday thru Friday 8:00am to 4:00pm.